Tomas tipsar om film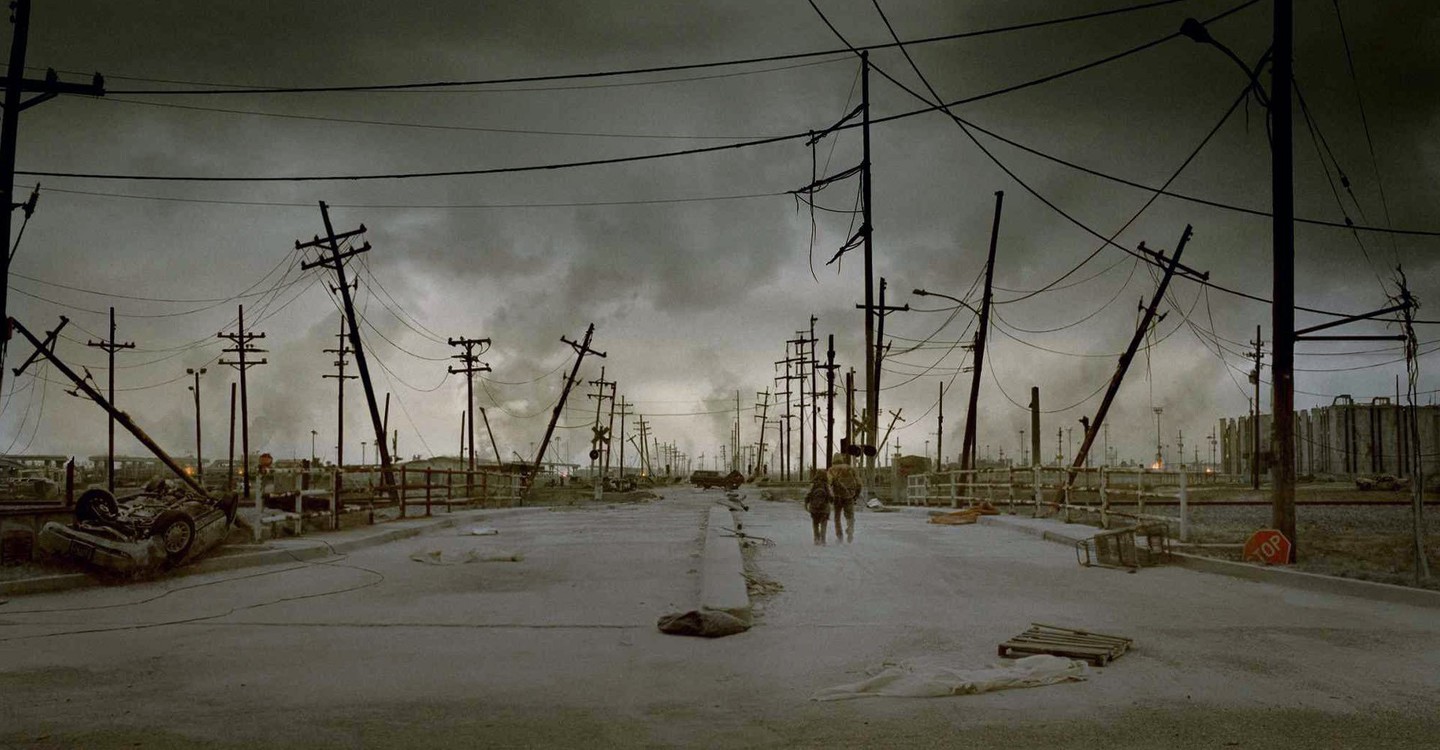 Gillar du, som jag, att sluka apokalyptiska filmer med en skottkärra popcorn i soffan? Om så är fallet, vill jag tipsa om mina favoriter som handlar om jordens undergång eller episk överlevnad. Har du redan sett alla och tycker att jag har missat någon, tipsa oss gärna.
Annars är det bara att kasta ner lite smör i kastrullen, fylla på med popcorn till bredden och spänna fast bältet för en lååång kväll framför dumburken!
---
The Road
In a dangerous post-apocalyptic world, an ailing father defends his son as they slowly travel to the sea.
All is lost
After a collision with a shipping container at sea, a resourceful sailor finds himself, despite all efforts to the contrary, staring his mortality in the face.
The way back
Siberian gulag escapees travel 4,000 miles by foot to freedom in India.
I am legend
Years after a plague kills most of humanity and transforms the rest into monsters, the sole survivor in New York City struggles valiantly to find a cure in this post-apocalyptic action thriller.
Alive
A Uruguayan rugby team stranded in the snow swept Andes are forced to use desperate measures to survive after a plane crash.
Into the wild
After graduating from Emory University, top student and athlete Christopher McCandless abandons his possessions, gives his entire $24,000 savings account to charity and hitchhikes to Alaska to live in the wilderness. Along the way, Christopher encounters a series of characters that shape his life.
Cast away
A FedEx executive undergoes a physical and emotional transformation after crash landing on a deserted island.
Kon – Tiki
Legendary explorer Thor Heyerdal's epic 4,300-mile crossing of the Pacific on a balsawood raft in 1947, in an effort to prove that it was possible for South Americans to settle in Polynesia in pre-Columbian times.
The edge
An intellectual billionaire and two lesser men struggle to band together and survive after getting stranded in the Alaskan wilderness with a blood-thirsty Kodiak Bear hunting them down.
The grey
After their plane crashes in Alaska, six oil workers are led by a skilled huntsman to survival, but a pack of merciless wolves haunts their every step.
Mad Max
In a self-destructing world, a vengeful Australian policeman sets out to stop a violent motorcycle gang.
Mad Max 2: The road warrior
In the post-apocalyptic Australian wasteland, a cynical drifter agrees to help a small, gasoline rich community escape a horde of bandits.
Mad Max, Beyond Thunderdome
After being exiled from the most advanced town in post apocalyptic Australia, a drifter travels with a group of abandoned children to rebel against the town's queen.
Mad Max: Fury Road
In a post-apocalyptic wasteland, a woman rebels against a tyrannical ruler in search for her homeland with the aid of a group of female prisoners, a psychotic worshiper, and a drifter named Max.
The book of Eli
A post-apocalyptic tale, in which a lone man fights his way across America in order to protect a sacred book that holds the secrets to saving humankind.
28 Days Later
Four weeks after a mysterious, incurable virus spreads throughout the UK, a handful of survivors try to find sanctuary.
28 Weeks Later
Six months after the rage virus was inflicted on the population of Great Britain, the US Army helps to secure a small area of London for the survivors to repopulate and start again. But not everything goes according to plan.
Doomsday
A futuristic action thriller where a team of people work to prevent a disaster threatening the future of the human race.
Dawn of the Dead
A nurse, a policeman, a young married couple, a salesman and other survivors of a worldwide plague that is producing aggressive, flesh-eating zombies, take refuge in a mega Midwestern shopping mall.
Waterworld
In a future where the polar ice-caps have melted and Earth is almost entirely submerged, a mutated mariner fights starvation and outlaw "smokers," and reluctantly helps a woman and a young girl try to find dry land.
The postman
A nameless drifter dons a postman's uniform and bag of mail as he begins a quest to inspire hope to the survivors living in post-apocalyptic America.
Stakeland
In a world of vampires, an expert vampire hunter and his young protégé travel toward sanctuary.
Zombieland
A shy student trying to reach his family in Ohio, a gun-toting tough guy trying to find the last Twinkie, and a pair of sisters trying to get to an amusement park join forces to travel across a zombie-filled America.
Hell
In the not too distant future, people struggle to survive their greatest enemy, the sun.
The Last Days
A mysterious epidemic spreads across the planet; humanity develops an irrational fear of open spaces which causes death within seconds. Soon, the entire global populace is trapped inside buildings. As Barcelona descends into chaos, Marc sets off on a quest to find Julia, his missing girlfriend – without ever venturing outside.
Backcountry
An urban couple go camping in the woods and find themselves lost in the territory of a predatory black bear.
The Revenant
A frontiersman on a fur trading expedition in the 1820s fights for survival after being mauled by a bear and left for dead by members of his own hunting team.
Train to Busan
While a zombie virus breaks out in South Korea, passengers struggle to survive on the train from Seoul to Busan.
World War Z
Former United Nations employee Gerry Lane traverses the world in a race against time to stop a zombie pandemic that is toppling armies and governments and threatens to destroy humanity itself.